If you ever doubted that Obama was out to help Islam and to destroy America, doubt no more.
Documents reportedly obtained by Amnesty International reveal that under Obama, the Pentagon lost track of nearly $1 billion worth of weapons sent to the Iraqi Security Forces.
According to Amnesty International, the transfer of weapons to the Iraqi Security Forces has been an incredibly important part of U.S. strategy in the fight against ISIS in the region.
The Obama administration started this policy in 2014 after the rise of ISIS began. Rather than rely on U.S. troops, the administration thought it was more beneficial to build up the Iraqi forces. Part of this plan included sending them billions of dollars worth of weapons.
Amnesty International obtained audit documents that showed negligence in record-keeping procedures which include:
"Fragmentary record-keeping in arms depots in Kuwait and Iraq. Information logged across multiple spreadsheets, databases and even on hand-written receipts."

"Large quantities of equipment manually entered into multiple spreadsheets, increasing the risk of human error."

"Incomplete records meaning those responsible for the equipment were unable to ascertain its location or status."
Due to the nature of the situation in Iraq, this means that many different factions could have obtained the weapons, including ISIS.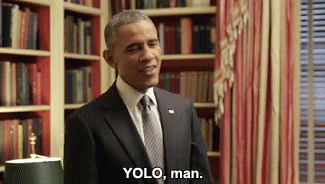 "It makes for especially sobering reading given the long history of leakage of US arms to multiple armed groups committing atrocities in Iraq, including the armed group calling itself the Islamic State," said Patrick Wilcken, Amnesty International's Arms Control and Human Rights Researcher.

"After all this time and all these warnings, the same problems keep re-occurring. This should be an urgent wake-up call for the US, and all countries supplying arms to Iraq, to urgently shore up checks and controls. Sending millions of dollars' worth of arms into a black hole and hoping for the best is not a viable counter-terrorism strategy; it is just reckless," he said.
A 2015 report by Amnesty found that a large percentage of ISIS's weapons stockpile included "weapons and equipment looted, captured or illicitly traded from poorly secured Iraqi military stocks."
Obama instigated the Arab Spring… He was sorely disappointed that he couldn't get riots started here… Even now, it is only the ghetto and uneducated street thugs that are stupid enough to do as he bids.
The plan to destroy America by Barry was evident, to me and many other conservatives, during his campaign for the presidency. The American electorate was so blinded by this man, a clever talker, and a good organizer of groups to assure his success, and he was elected….TWICE!!!!
This same man is now working to defeat the Trump presidency using the same tactics and the same plan!
Wake up America!
Share this EVERYWHERE if you do not want to see Obama meddling with the Trump presidency or anything else ever again!